Laser Engraved "Sweet Dreams are made of Cheese" Round Wooden Cheeseboard Set - Cheese Lovers
Laser Engraved "Sweet Dreams are made of Cheese" Round Wooden Cheeseboard Set - Cheese Lovers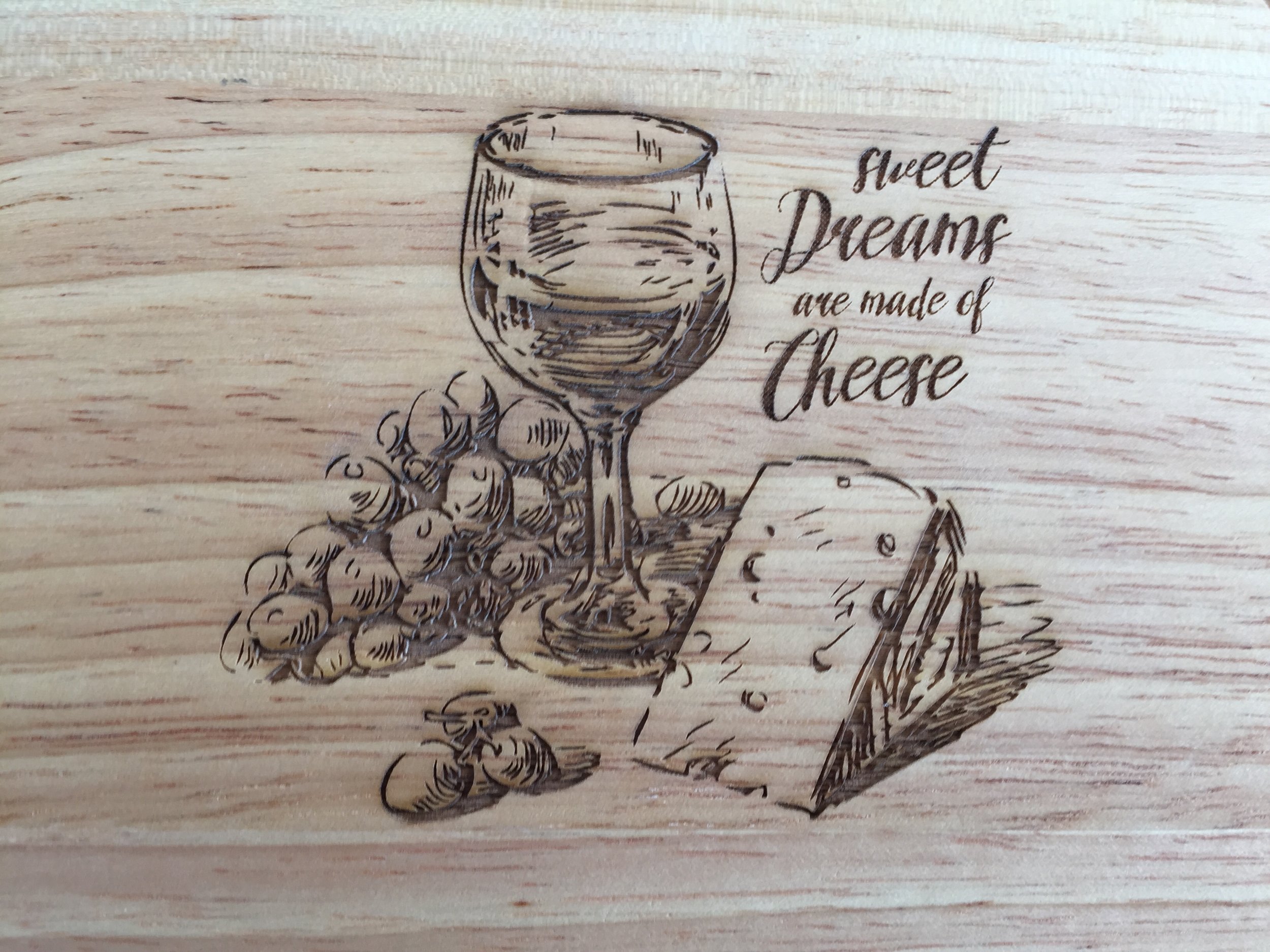 Laser Engraved "Sweet Dreams are made of Cheese" Round Wooden Cheeseboard Set - Cheese Lovers
This Beautiful Laser Engraved "Sweet Dreams are made of Cheese" round cheese board set is a great practical keepsake for the home and will Keep their cheesy love alive
This Beautiful Laser Engraved "Sweet Dreams are made of Cheese" round cheese board set is a great practical keepsake for the home and will Keep their cheesy love alive
We were so pleased to present you with these wonderful boards, crafted using a high-quality laser and featuring 4 different knives for different cheeses, it is the perfect present for that special someone.
Ideal gift for lovers of Cheese!
this Cheeseboard has a quote 'sweet dreams are made of cheese' inspired by the popular song Sweet Dreams are Made of this by Eurythmics
22cm round wooden cheese board which has a hidden slide out compartment for storage of the cheese utensils included, The knife compartment is integrated - simply rotate and slide to reveal the knives.
Contains 4 wood handled specialist cheese knives - Stilton knife (for soft cheese); cheddar and parmesan knives (for hard cheese), plus a cheese fork
Ideal as a wedding gift or for a house warming gift.
Quality cheeseboard made from Malaysian Oak wood, which is an environmentally wood.
With lovely wood graining it makes a wonderful centrepiece at your gathering or a fabulous gift.
Designed by Lewis @ LearnCreateSell Doncaster